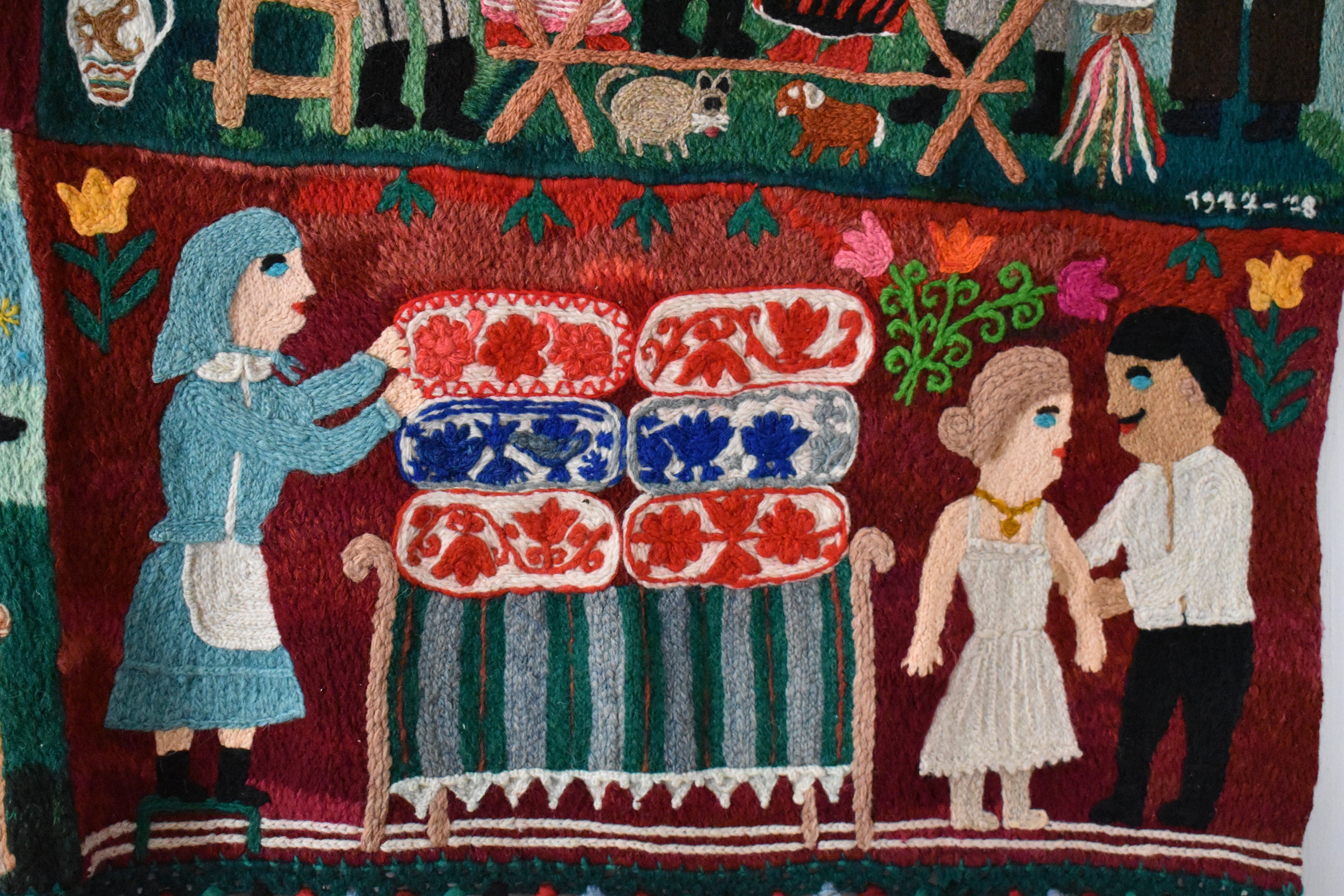 best (dowry) bed
Such joy in these works by Iren orban,  I have been obsessed by these colourful folk art  narratives  since I met Iren at a Transylvanian market in Budapest several years ago. I was lucky enough to buy one of her wall hangings (but wish I had bought more), she doesnt sell them anymore but keeps them for her children and grandchildren on the walls of a room in her house, they look fantastic as a collection, it's a dowry room without  the textile laden  bed.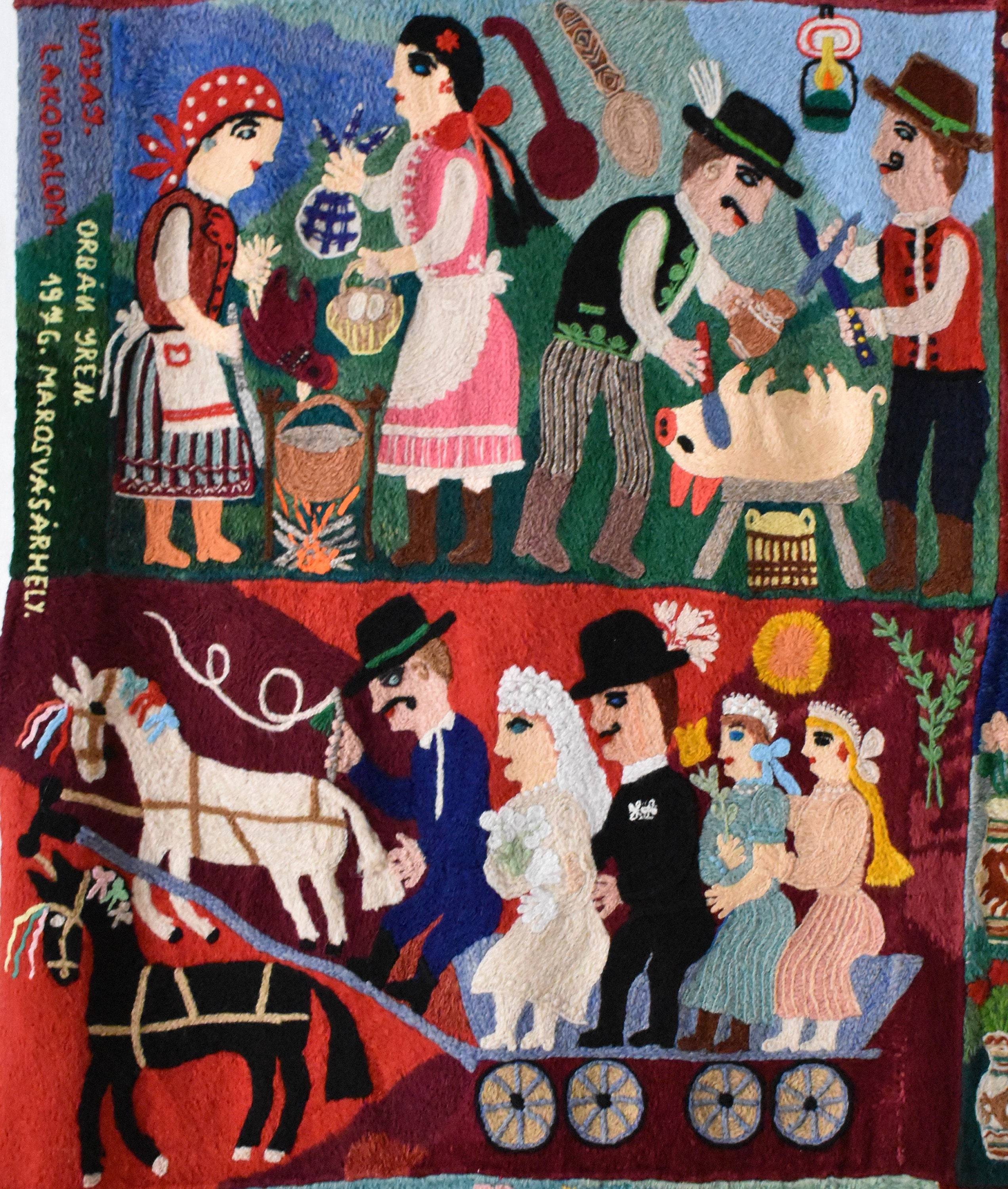 Now 91 years old and still embroidering, Iren was born in a village in Szekler Land ( Hun; Skekelyfold) in Eastern Transylvania.    Iren  later movied to Tirgu Mures  (Hun, Marosvasarhely) where she worked at the county museum and   where she lived until  moving to Hungary to be near her daugher some years ago.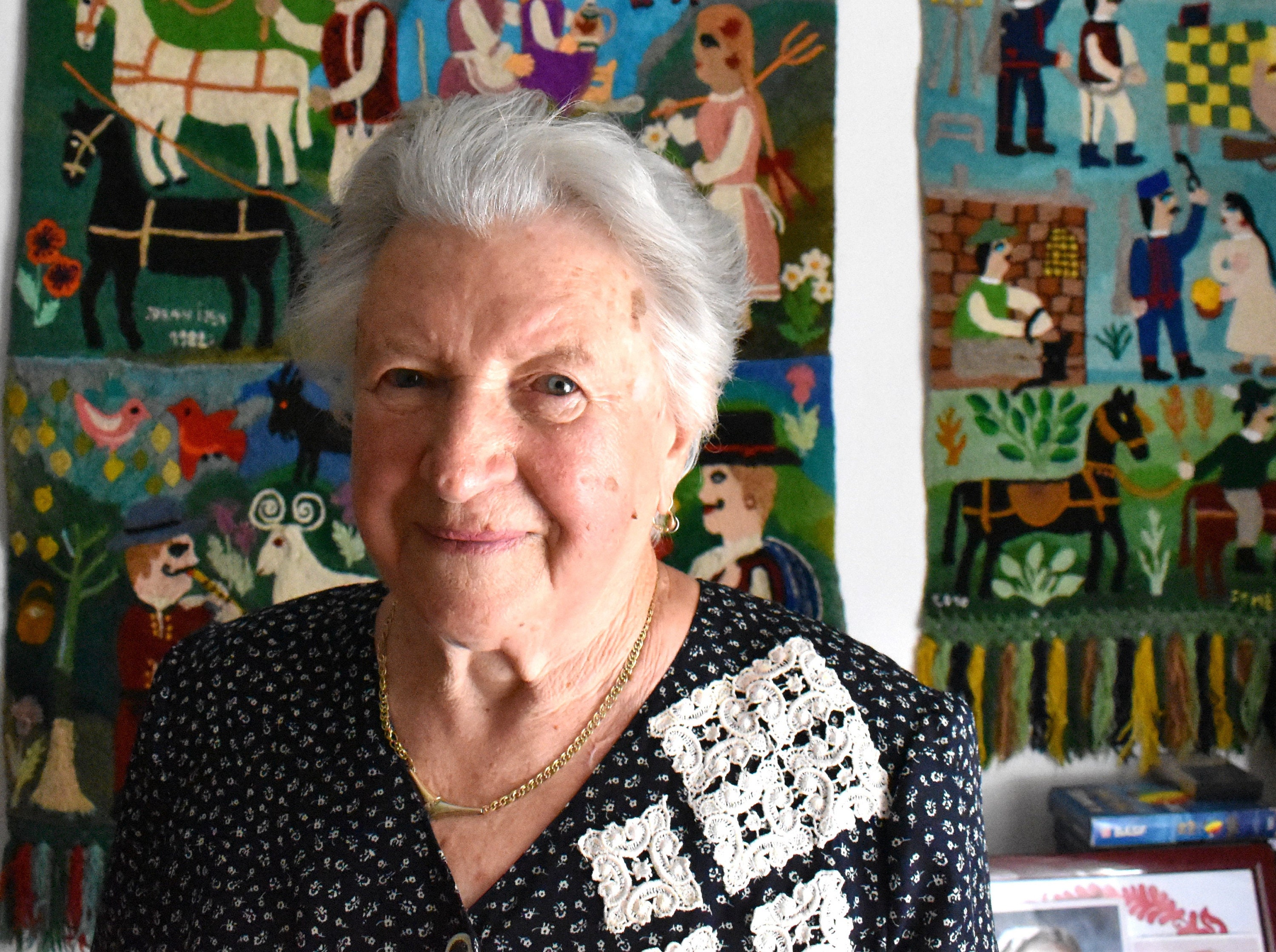 Iren Orban 2022
Irens work depicts traditional village life in Szekler Land; family celebrations, relgious days, harvest, pig killings, best rooms, animal husbandry etc all in glorious hand dyed stitches on old hemp canvas. Each one takes months to complete, the detail is wonderful. She uses sheeps wool from Transylvania and dyes it at home using plant matter.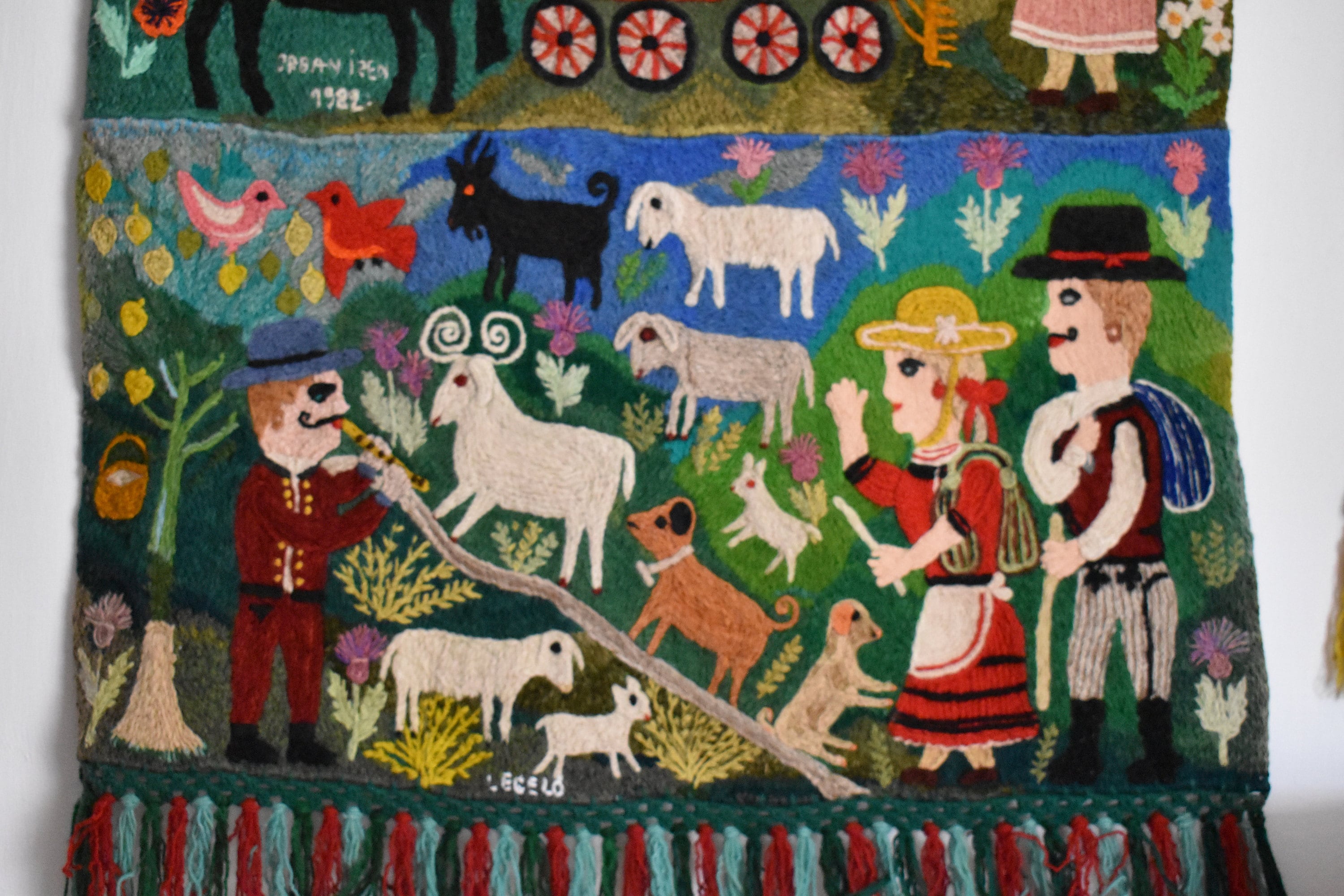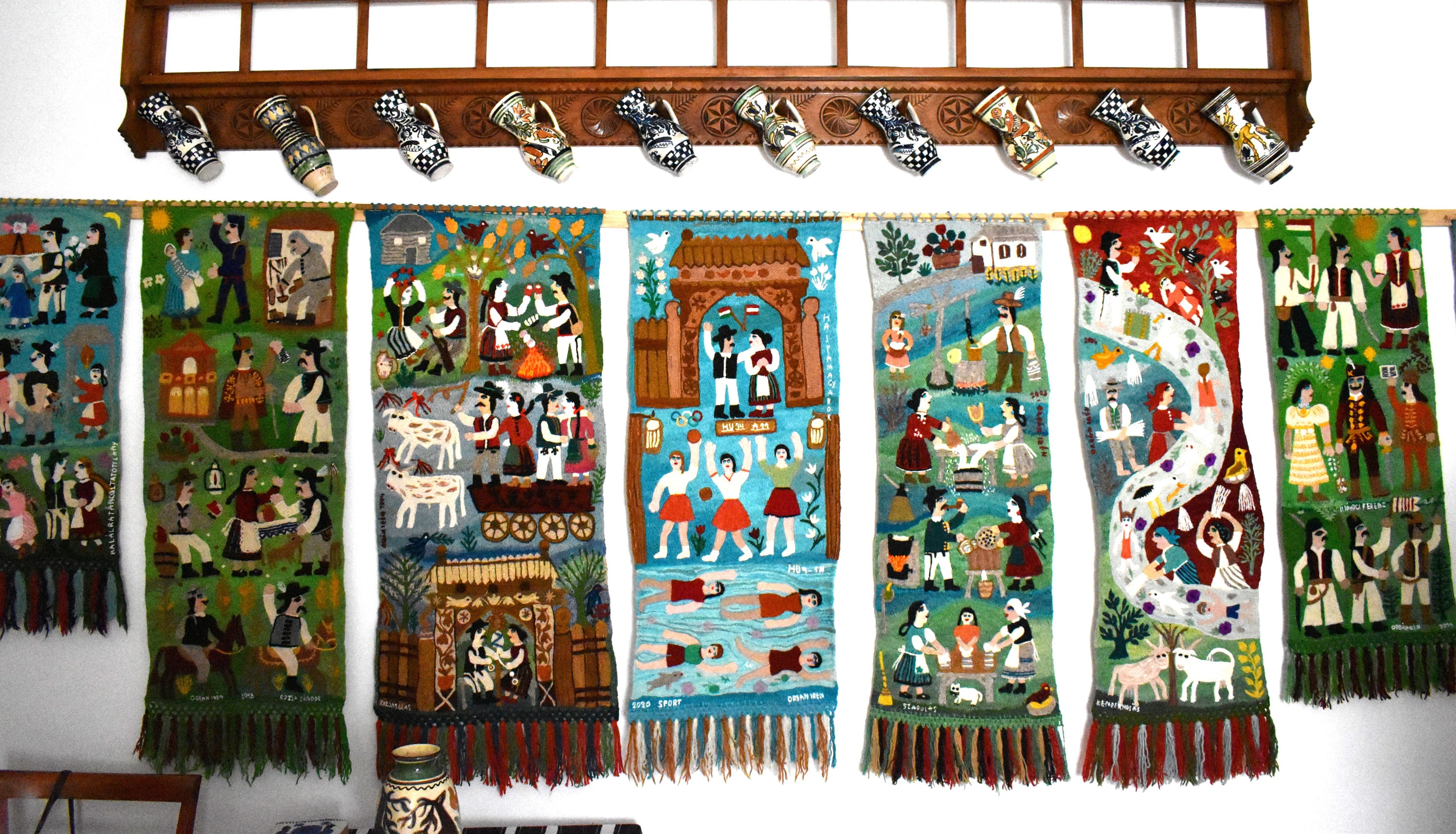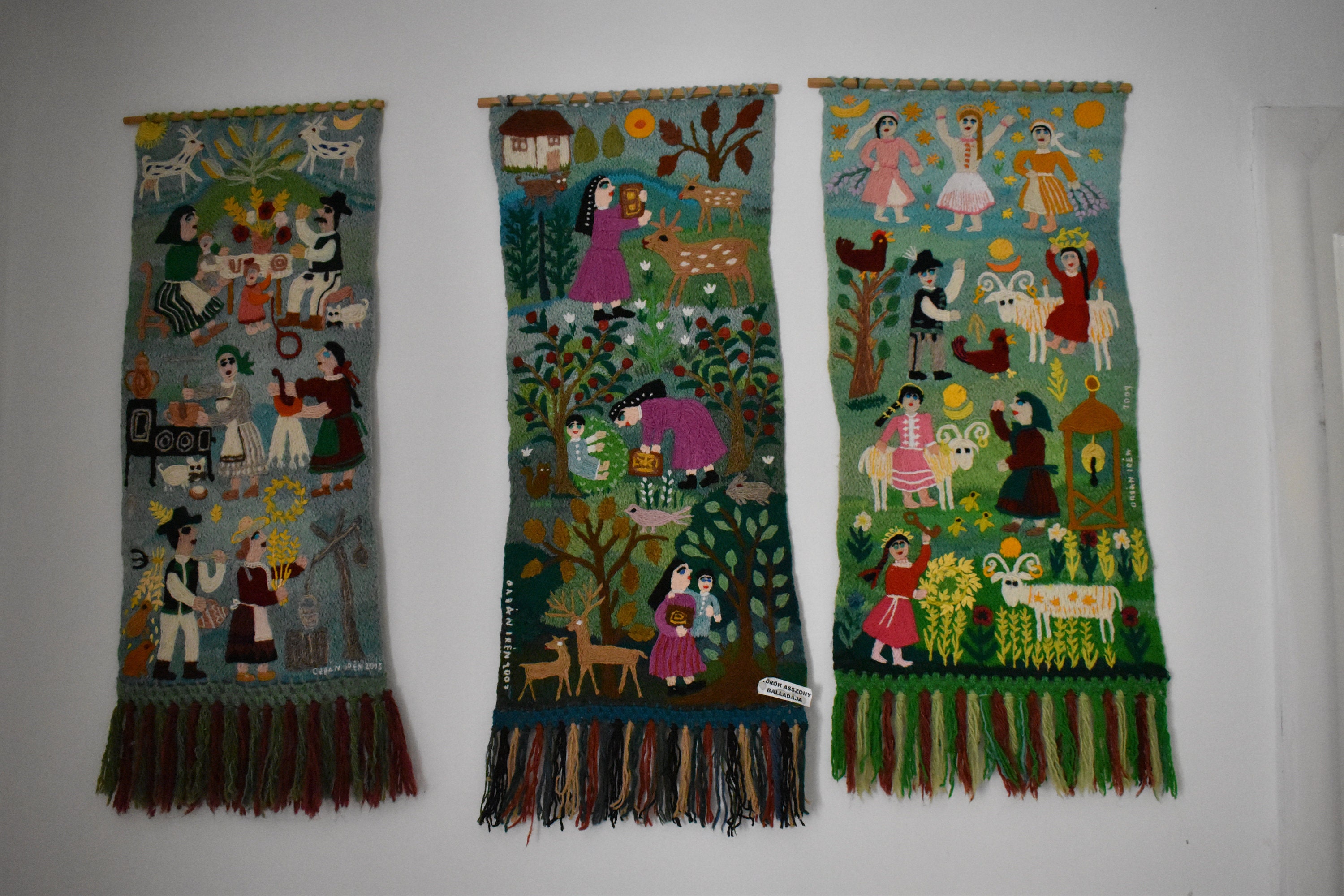 #szeklerland #transylvania #folkart #transylvanianfolkart #stitchingstories
Images and text copyright Kath Griffiths